Slideshows can now have sound!
18/01/2011 - 11:48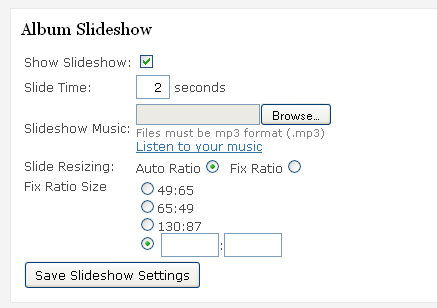 Upload a sound file to play alongside your slideshow.
When you make an album or a slideshow just find an mp3 file to upload and away you go!
The music will loop until the person leaves the page.
So why not add some wave sounds with your beach photography, or some animal sounds with your wildlife photos and make the photos come alive!
Comments