New Template Designer
12/12/2013 - 13:47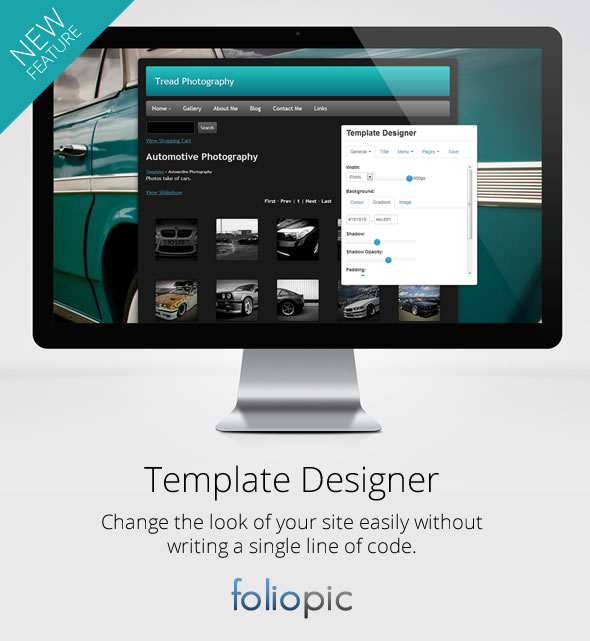 We would like to introduce our new, easy-to-use Template Designer.

The Template Designer allows you to change the look and feel of your website in a flash without writing a single line of code. You can make changes to your template design in real time, so you can see what the changes will look like as they are made.

Everything from the background colours and fonts to sizes and spacing can be edited quickly and easily by using simple sliders and selection menus, making it super-fast to create a completely unique template that's right for you and your work.

You can then save your template, and choose to share it with other foliopic users.

foliopic users can access the Template Designer from their admin area by going to the Layout section, then clicking on 'Create a Template' > 'Template Designer'.
Comments