Edit Your foliopic Site On The Move
14/03/2013 - 13:38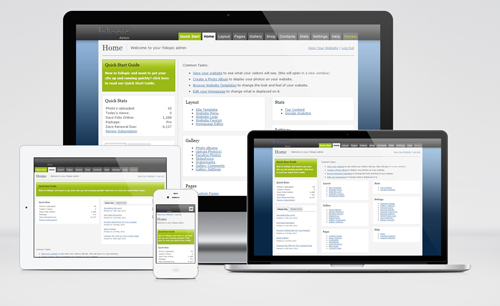 Thanks to a recent upgrade, foliopic users can now manage and update their foliopic websites using their mobiles or tablets.

This upgrade is free for all foliopic users and it now means that websites can be easily updated when away from the office or home. Users simply need to access their foliopic website's admin area on their mobile / tablet to edit on the move.

The foliopic team are also working on rolling out mobile / tablet friendly website templates in the near future.

Visit the foliopic website for more information on this template-based website builder for photographers and artists.
Comments