Christmas Gifts
14/12/2011 - 16:22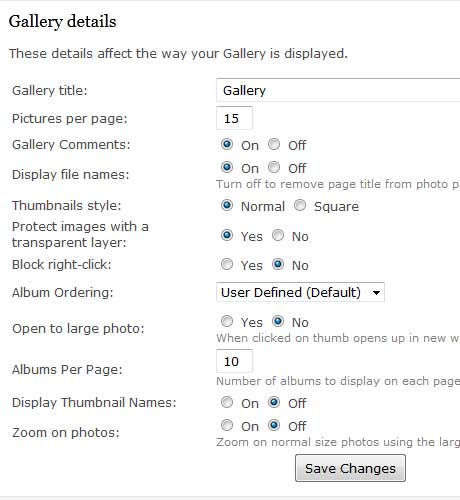 We have been steadily making some of the changes, mainly on the gallery and so please accept these Christmas Gifts and happy holidays.

1. We have added the option to open the thumbnails straight to the large version.
2. There is also the option to change the amount of albums that are displayed on the gallery
3. There is now an option to turn on a zoomer so when you go to the image it has a preview zoom of the large version
4. There is now some more styles and containers for those who want to edit the album page more. Check out the Template Development Guide to find out more.

In the future we hope to introduce a code to offer a certain % off for peoples purchases as well as the option to add like buttons to your site and much much more.
Thanks for everybody who has signed up and made great sites!
Comments