Add Your Tweets
24/02/2011 - 10:09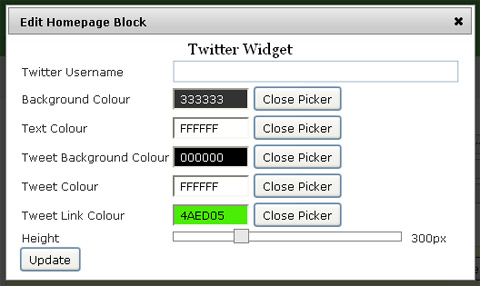 Add your tweets from twitter onto your homepage using our new widget. Just type in your username and away you go!
Choose the colours you would like and the widget will fill the width of the cell you have placed it in.
It couldn't be more easy!
Use the widget to tell your vistors what's new and what you are doing.
For those of you who haven't got a Twitter account -
get started now!
Comments